CHS RCIA MINISTRY – A Journey of Faith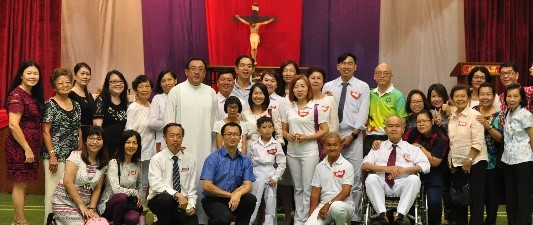 In 1993, under the able leadership of the late Serena Woon, a group of parishioners were commissioned by Rev. Fr Paul Chin, to form a team to inaugurate and run the RCIA (Rite of Christian Initiation of Adults) in English. At the same time another team was formed under Dr John Feng and Angela Teoh to conduct sessions in Mandarin. The initial group consisted of 14 participants for English and 21 for Mandarin.
WHAT IS RCIA?
RCIA process invites participants to grow in their understanding of the Catholic Church, its teachings, and way of life.  It is faith formation focused on Jesus Christ and getting to know Him more deeply. The RCIA process follows the ancient practice of the Church and was restored by the Second Vatican Council as the normal way adults prepare for baptism.
Prayer, study, fellowship, and celebration of the Rites in Mass mark the RCIA process.   Those who participate in RCIA, and who choose to become Catholic, will celebrate the Sacraments of Initiation (Baptism, Confirmation and the Eucharist) during the Easter Vigil on Holy Saturday night.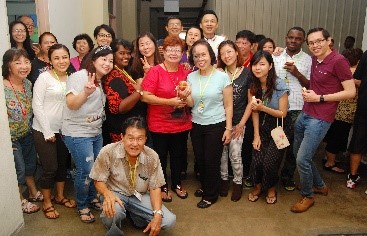 We are now into our 26th year of RCIA at CHS and we get approximately 30 to 40 adult inquirers per year joining in the Journey of Faith. it is the responsibility of the team to share our faith in a learning and loving process in which conversion of the heart brings them to Jesus Christ. During the journey the catechumens are also encouraged to take part in reflection, rosary and above all attend Sunday Mass. They are also exposed to community life through the BECs which will help them when they become full members of the church. We are glad to note that among the active parishioners and serving leaders in ministries at CHS are those who went through process. Many also come back to RCIA to serve in team,
The future and success of the RCIA depends on the active involvement of the faithful. For the grace of God to work according to the Divine Plan, it must be manifested through human beings who are ready to become instruments of light for others. The RCIA catechists and facilitators form core team but the help, support and prayers from the parishioners are of vital importance.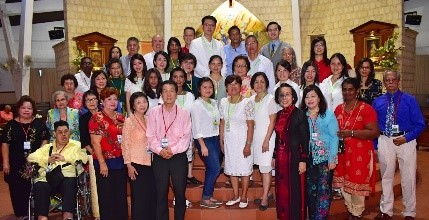 GREGORY R WARRIER – Coordinator English
WILSON CHIN HAI ONN – Coordinator Mandarin