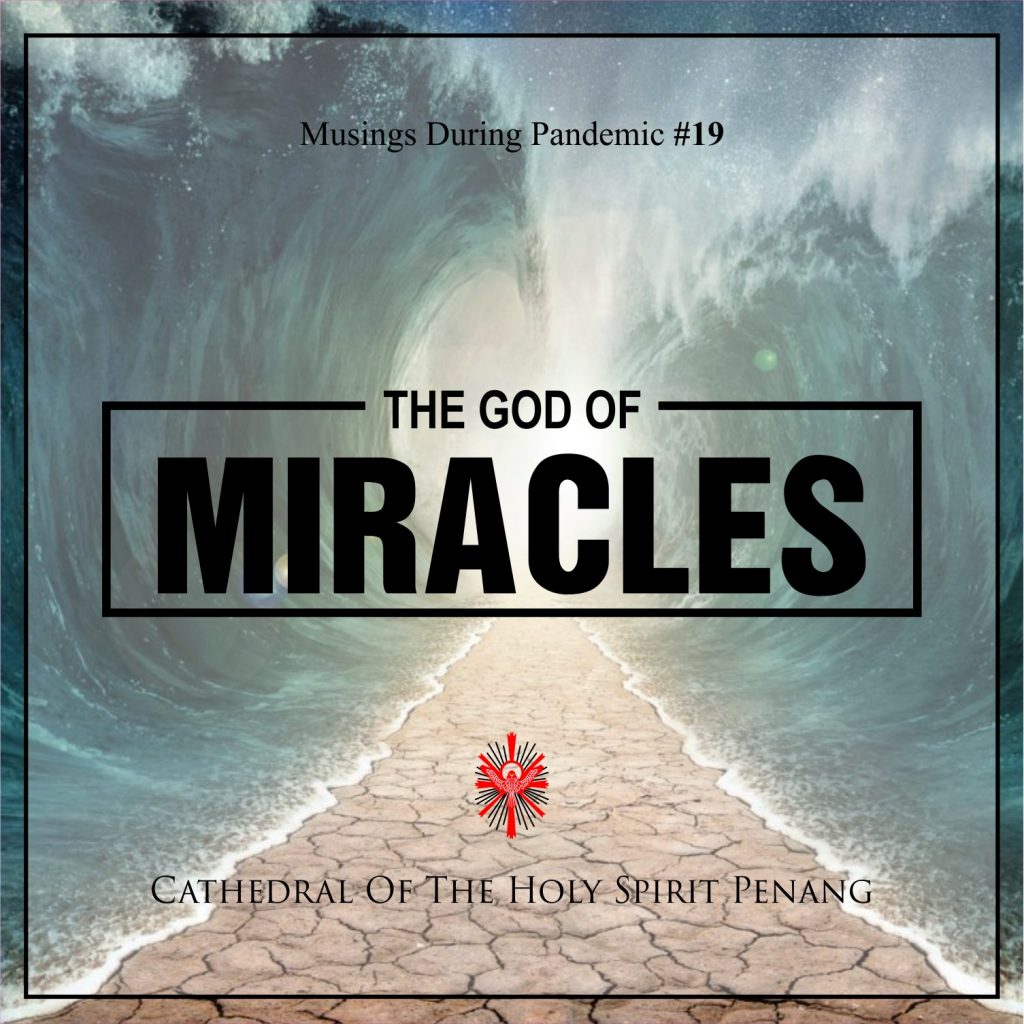 Can you remember 2 occasions in your life where the Lord has worked a miracle? Eg. The impossible becomes possible…..He provided money when there is none. He provided healing when the doctors say you cannot be cured. He made a way when there seems to be no way.
Why do I ask you if you can remember? Do you take God for granted?
Gratitude – Acknowledgement of our need for God in our lives will help us be humble.
In Genesis 18:14, God asked Abraham Is anything too hard for the LORD? At the time appointed I will return unto thee, according to the time of life, and Sarah shall have a son.
"Then came the word of the Lord unto Jeremiah, saying, Behold, I am the Lord, the God of all flesh: is there anything too hard for Me?"

Jeremiah 32:26, 27.
Are you facing difficulties at the moment?
Are you having money problems? Are your debts overwhelming?
Are you having problems at work? Do you dread going to work every morning?
Are you having problems at home? Are you always fighting with your spouse? Your parents? Your siblings? Your neighbours?
Are you having problems with your health? Have you been given a report that says you are not well and need medication for the rest of your life? Have you been given a report that says you are going to die?
Whose report will you believe?
Most of our days are filled with problems that are big for the moment, yet small in comparison with life's perspectives. These, we reason, we can handle ourselves. Why trouble God with anything but the big things?
If you read your Bible you can't help but see a loving God that worked miracle after miracle in a variety of life situations for His people. There were certainly the big miracles that brought the dead to life. But just as important were God's smaller touches-like the shade tree that grew instantly in the desert to give a man some coolness in the heat of the day.
I remember some small miracles God did in my life –
Cloud following me to protect me from the heat of the day as I travelled back to Sungai Ara during lunch time to bring some books for my son in his school.
Letting all the traffic lights go green so that I will not be late for work.
Today's men and women are practical and self-dependent. We don't even think in terms of miracles and divine help. We have reduced God to fit in a shoe box almost deciding for Him what He can or cannot do. Is it any wonder that we have missed much of the grace of day to day living with God?
I remember an example my prayer group leader shared regarding a Ministry Head who said she did not believe God is still doing miracles today. A church ministry head!
Our Father is still the God of miracles-big or small. He is still willing today to undertake for any of His children that will trust Him first and depend on Him alone. We are all tempted to think that our situation is too small or too big or too complex for God to work His solution on our behalf. But our challenge today comes from God's own heart to us……………"IS ANYTHING TOO HARD FOR ME?"
One of the most forgotten of all facts about God is that He can MAKE SOMETHING OUT OF NOTHING.
Did you know that giving to you actually brings joy to God's heart?
When you place a need to Him—like look to Him to heal you—you let Him be God. When you draw from His fullness—His abundance of life, health and blessing—you delight Him!
When you come empty and draw from God, the One who has endless supply, you honor Him and let Him be God. You free Him to pour His abundant supply of health, wholeness and peace into your life! That's why God wants you to come expectantly to Him for your healing and for every single one of your needs today.
So see Him ready to pour His abundance out for you. See Him rejoicing when you call upon Him. Remember this today and see His heart of love that always wants to give to you. Receive from His fullness and see your healing and answer to every need take place today.
Let us pray.
Lord, help my unbelief and teach me to trust you in every circumstance, especially those where I can see no solutions and feel no support or assurances. When I am alone and weak, be my strength. Let me experience your presence and immense love. I need you, Lord. In Jesus' name, Amen.