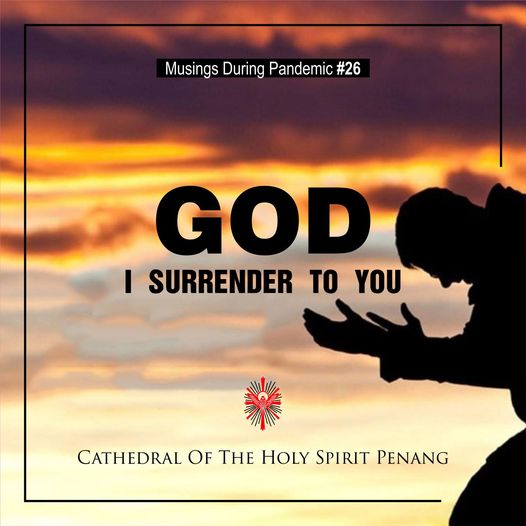 Year 2019 & 2020 were years of mental and emotional torture. Not long joining a new company, my mum was admitted to hospital. I was on unpaid leave most of the time. Pressure came from every area of my life.
During this period of time I turned to God every day, praying to God. Praying the rosary which my mum taught me. I could not rely on my own capabilities but just relied on God. God is testing my faith every single day.
November 2020, my mum passed away. In December, I decided to join RCIA.
My journey to baptism was a winding road. After a few lessons of RCIA, my prayer to God was to allow us to travel interstate when we needed to attend the rites physically. God answered to this prayer. Later, I realized that I was desperate to be baptized. My prayer to God was helping me to get through all hindrances/obstacles, so that I could be baptized.
Till today, God is grilling me daily. God I surrender to You.
Galatians 2:20
Isaiah 41:10
Here I would like to thank the RCIA team, other brothers and sisters in Christ, who have prayed for us to travel interstate and made our baptism possible.
Faith & prayers are powerful to those who believe.
Dear God,
Thank you for being my strength and my comfort in my moments of need. I know I will not be able to complete my journey of being baptized into your family without You guiding me and leading me all the way. I surrender to you everything and I thank You for bringing me home to my family of believers here.
In Jesus' Name, Amen