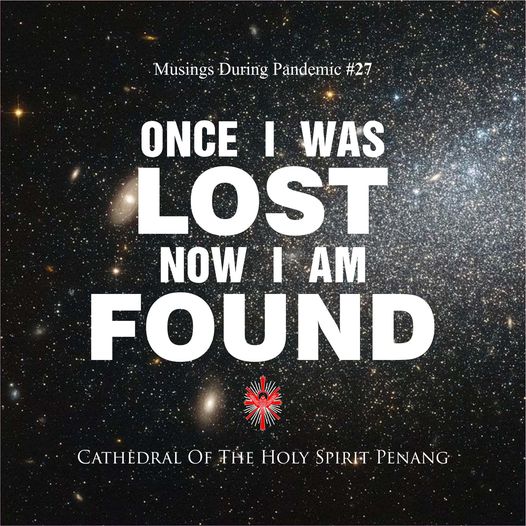 Embarking on my faith journey started since childhood with great influence by my late grandmother and aunt.
All these years living in this rat race society, I was like a lost sheep…..running and moving around looking for food and shelter for earthly survival.
I joined RCIA in 2020. Throughout the RCIA sessions, the facilitators' endless effort and guidance strengthened not only my Faith and also helps me to understand His words and love as God my Father.
My perception starts to change which made me realize the purpose of life for the better good. I was the lost sheep who has found my way to rejoice in the Lord. Hoping that I will always be guided by the Good Shepherd to stay on the right path.
Dear Lord,
I thank You for the path that You have brought me to. A path that leads to You and Your constant care and love, like a shepherd caring for his sheep. Once I was lost in the hum-drum of the world, overwhelmed by its wants but now, as I look to You, I know that I have found my home in You.
Thank You Jesus for loving me.
In Jesus' Name, Amen.