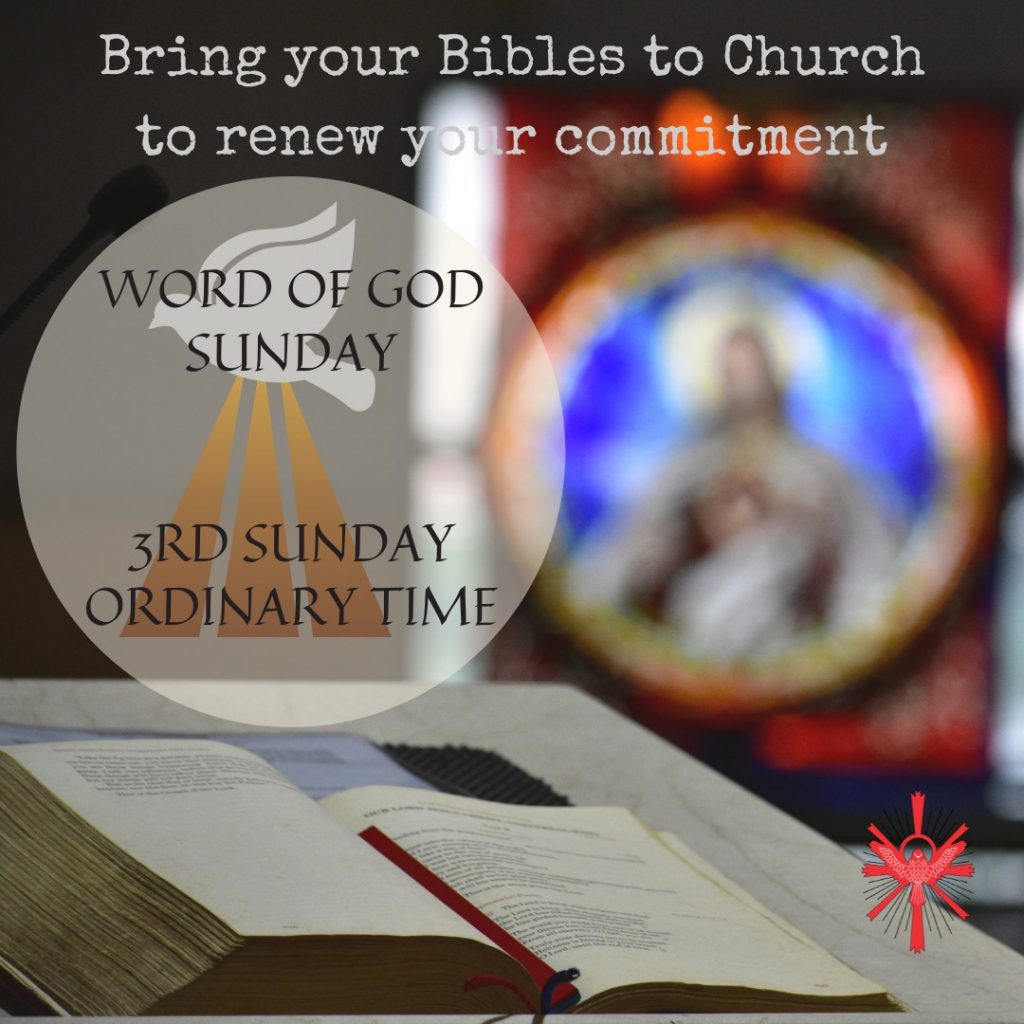 Pope Francis has asked that the Church observe the 3rd Sunday in Ordinary Time as the Sunday of the Word of God. This is a gist of what the Pope says – devoting a specific Sunday to the Word of God can enable the Church to experience the treasury of His Word and thus to enable us to proclaim its riches before the world.
We encourage all parishioners to bring your personal bibles on Saturday (22 Jan, 6pm) and Sunday (23 Jan, 8am &10.30am) where we will renew our commitment to the Word of God.
The Bible is the inspired Word of the Lord. As Catholics, we believe this is the holy book of the Church. We are therefore encouraged to read and reflect frequently on the contents of the Bible, so that we may be continually formed into committed disciples of Jesus Christ.
PRAYER FOR RENEWAL OF COMMITMENT TO THE WORD OF GOD
Almighty God, we honour your presence in these Scriptures, and we pray that the words of this sacred book may become more deeply the living Word of God, forming our thoughts, desires, and actions. We hereby renew our commitment to continually reflect on God's Word, what it expects of us and let it renew our minds; and then let it shine forth in our daily lives. This we ask through Christ our Lord. Amen.