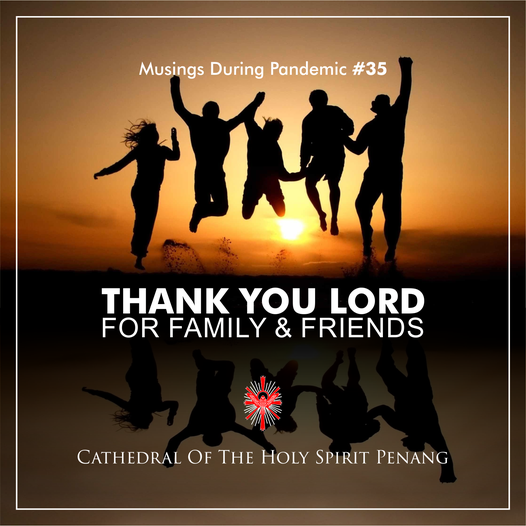 Dear family and friends,
A good day to you. I would like to share the experiences faced by myself and my family in our recent encounter with Covid-19. This episode has enlightened us on the importance of family and friends in these crucial times.
Our family is a close knit one with a lot of focus on the bonds that unite us. This was emphasised greatly during the last 2 weeks, where many have stepped up, above and beyond what we expected, to lend us a helping hand – all our friends, family and well wishers who kept us in their prayers and kept us strong throughout this ordeal.
It is through testing times like this, that we find true love and care, in the people around us.
On behalf of my family, I thank you all from the bottom of our hearts.

Loving God,
I pray that you comfort us in our suffering, lend skill to the hands of our healers, and bless the means used for our cure. Give us such confidence in the power of your grace, that even when we were afraid, we may put our whole trust in You; through our Savior Jesus Christ.
Amen.